Rotary table technology
Production techniques as required
Rotary table technology
The grip plate shown here was produced from components with differing specifications. On the outside with pleasantly soft haptics for comfortable handling, inside made of a hard carrier material with a smooth surface and an elastic behaviour for safe clip-on mounting. Precision and chemical compound that can only be achieved with rotary table technology.
Transfer technology
Here the substrate is released from the first cavity and encapsulated with the second component in the second cavity.
Technical Parts
For technical parts, the focus is on functionality and absolute reliability. Special properties are possible. Electrical conductivity, electrical insulation, polished surfaces or resistance for use in harsh weather conditions or under extreme mechanical loads.
Examples show more than numbers
From small to large: From 1 g to 2.5 kg is a broad range. Clamping forces of 1,200 t are also a value that describes machines capable of enormous performance. However, the scope of capacity for producing homogeneous injection-moulded plastic parts is best shown with a comparison. A material-saving (and therefore also weight-saving) cover is shown here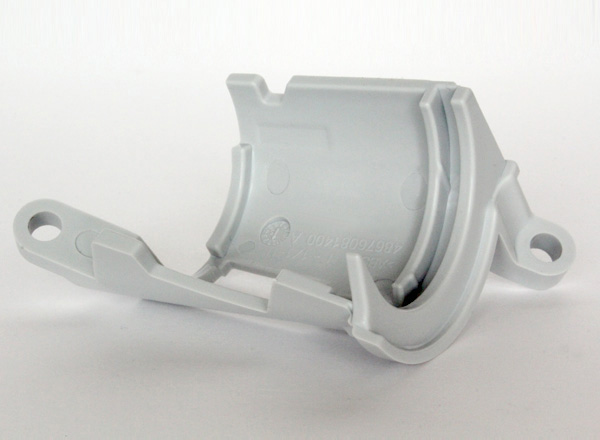 Use of technical plastics of well-known manufacturers
Plastic properties
- Electrical conductivity
- Electrical insulation
- Haptics
- Glossy surface
- Transparency
- UL listing
- Flammability
Bio-plastic/ECURLAN
Ecological plastics
Marking on complex geometries
We supplement your plastic part with your logo, part designation, warning notices or other elements in pad printing technique in highly visible form. Depending on the respective part in automated form or manually.