The economical solution for your tasks and the sustainable achievement of your company objectives are at the focus of our actions. And that's why we treat every query and every order like an independent project in the company.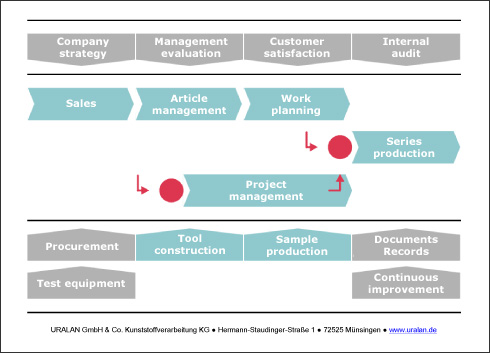 We provide for transparency so that you always know your project's status. We inform you about the progress made and are always available to answer your questions. For example, if your tools are being used, they will be handled with the greatest of care. We will return any samples you provide to you intact.
And last but not least, we go to great lengths to ensure that your merchandise – shipped by URALAN's® own logistics – leaves our plant with optimum transport protection and arrives safe and sound at yours.